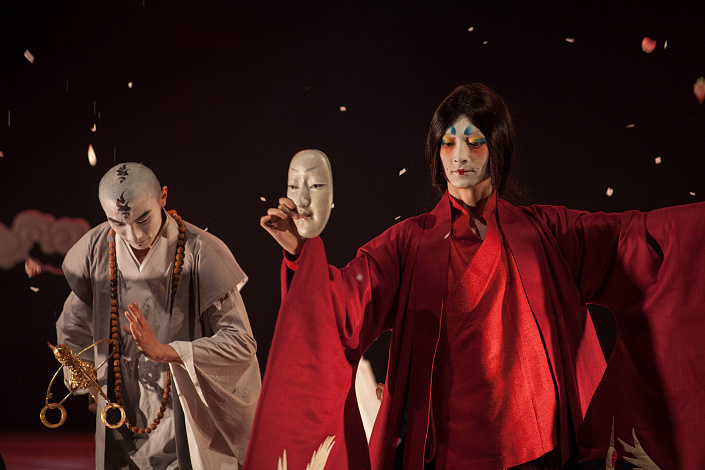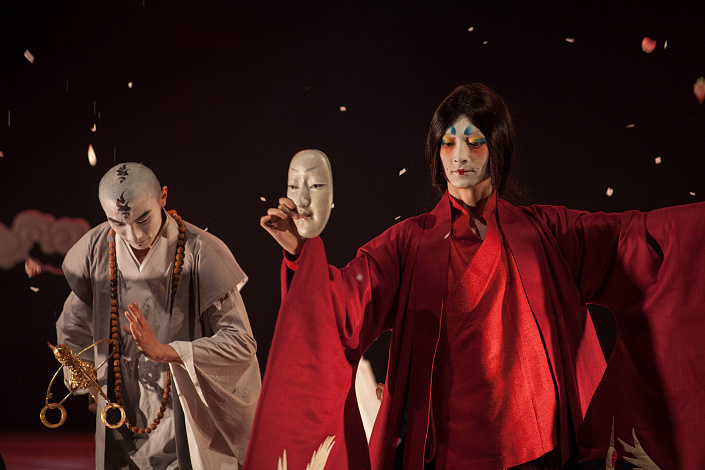 Zhao Liang Art Company (China)

Director – Zhao Liang
The dancer and director Zhao Liang is acclaimed in China as a pioneer of contemporary dance and choreographer who explores the relationship between heaven, earth and mankind. In the West he is known as "the shepherd fr om the East". Zhao Liang skilfully combines Western contemporary dance with Oriental philosophy, psychology and aesthetic. His works are akin to a philosophical journey, wh ere dancing is only a means to an end.
For the first time in the history of Chinese theatre, the stage displays, instead of props, the replication of the ancient tea set which once belonged to Emperor Xizong of the Tang dynasty in the 9th century. This unique artefact was found in the Famen Temple, Shaanxi province, in central China. It is a starting point for the inner dialogue in the Chan Buddhist style devised by Zhao Liang.
The Tea Spell is the middle chapter in the Trilogy of Soul and Desire, created by Zhao Liang. Three characters – a woodcutter, an officer and a monk – represent three different human types. What happens to each of them upon meeting a beautiful lady?
The premiere of The Tea Spell took place in Berlin in 2012.
Performance gallery
6 photo